Wade has a passion for public service as demonstrated by his extensive history of pro bono work and fighting for progressive causes.
Wade's expungement and pardon work
As an employment law attorney, Wade knows firsthand how a criminal record – even for minor, victimless drug crimes – can impact a person's ability to get a job, earn a living wage, and obtain housing.
For the last several years, Wade has volunteered at and run expungement clinics throughout the City. He has filed over 120 expungement petitions, and successfully litigated a number of pardon petitions before the Pennsylvania Board of Pardons. Through this work, Wade was able to help countless people clear their criminal records.
Wade's support for progressive politics
Wade served on the boards of numerous political action committees that seek to elect progressive leaders in Philadelphia, the surrounding counties, and at the statewide level.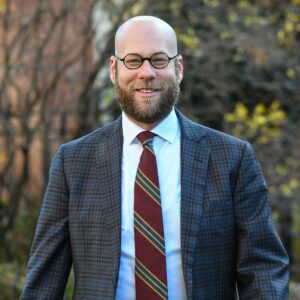 For example, he served for almost six years on the board of the Liberty City LGBTQ+ Democratic Club, a progressive organization that supports LGBTQ+ identifying and LGBTQ+ friendly Democratic Party candidates. Wade chaired Liberty City's Endorsement Committee for four full election cycles from January 2015 until November 2018. In that role, Wade was instrumental in vetting candidates for almost every elective office in Pennsylvania and gauging their support for important issues such as a woman's right to choice, racial equality, criminal justice reform, and social and economic justice.
Wade was a member of the board of Philly Set Go, a bi-partisan PAC that supported millennial candidates and educated millennials about the importance of participating in the electoral process.
He also served on the board of the PA Blue Victory Fund, a PAC created in 2018 to support Democratic candidates running in close elections throughout Southeastern Pennsylvania.
Wade's other pro bono work
In addition, Wade has provided pro bono representation to a growing number of clients in custody, divorce, and criminal matters who could not otherwise afford legal counsel.
For several years, Wade also volunteered his legal services at the annual Trans Wellness Conference in Philadelphia, helping transgender individuals and their families to better understand their rights to important things like obtaining a quality education, fair housing, and accessing public accommodations.
Wade's community activism
Wade understands that the City's success is tied to the strength of its neighborhoods and the connections people make within their communities. That is why Wade is proud to have served as the President of the Center City Residents' Association (CCRA), as a former Vice Chair of the Philadelphia Crosstown Coalition, and as a member of the Philadelphia 9th Police District Advisory Council.
For example, as President of CCRA, one of the oldest continuing civic associations in Philadelphia and the registered community organization for Center City West, Wade used his position to fight against gentrification. He brought developers and neighbors together to mediate disputes and find mutually agreeable solutions to development issues. Wade also made it priority for CCRA to encourage young families to remain in Philadelphia, and help make the streets safer while also working with community stakeholders to provide basic human services to the homeless population.